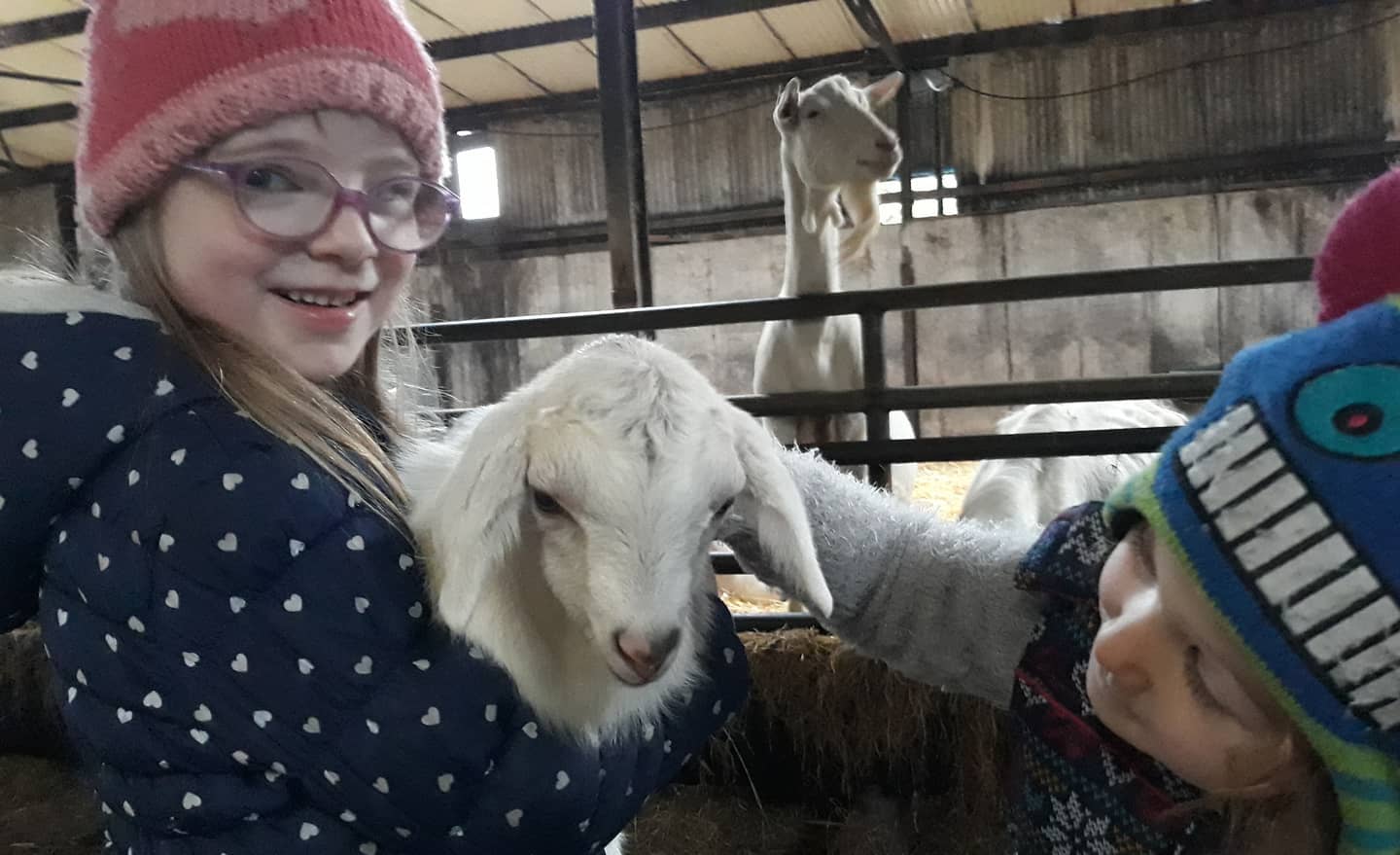 Spring has sprung and there is kidding to beat the band out on the farm! We had a very succesful public tour last Friday, loads of people came with their 2 legged kids to see our 4 legged ones and a great time was had by all! We will do another tour again at Easter so watch out for dates here and on social media.  
In other news we are on promotion with our logs, divine, original and greek in all Supervalus across Ireland until Wednesday 4th March and Gráinne had a great time meeting customers old and new in Supervalu Castletroy a few weeks ago. 
Come along this Friday from 11am to 3pm to Sheridans in Galway - our Gráinne will once again be tasting out our cheeses to all you Galweigans! Also Siobhán will be in Sheridans in Cork on the Sheridans counter in Dunnes in Bishopstown.