In The Media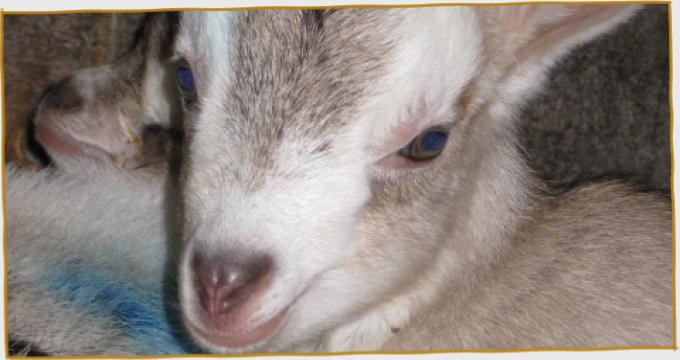 St Tola wins New Award!
St Tola are delighted to annouce their new award - this time a Bronze at the World Cheese Awards for their St Tola Organic Goats Milk Log. Siobhan was surprised and delighted with the win and says it reflects the hard work and dedication of her work force! Watch out for St Tola on Nationwide in the next few months! Trade partners should keep an eye out for us at Bord Bia's Marketplace event on the 7th February.
Merry Christmas from all at St Tola.
Merry Christmas to one and all!
The warmest of greetings to all our loyal St Tola Fans! We have had a great year here and we are still celebrating our win as the Supervalu Local Food Producer of the year! Don't forget that St Tola Divine with Cranberries is now available in your local Supervalu for a limited time only.  If you are looking for some last minute Christmas recipe ideas, four new simple recipes have gone up today,  none of them take more than 15 mins to prepare and they are all delicious!
With best wishes for the Season and looking forward to a Happy and Properous New Year for us all.
Siobhan, John, Carmen, Petru, Brian, Grainne and all the goats at St Tola x x x
Doonbeg Christmas Market
Come and visit us at the Doonbeg Christmas Market, from Friday 9th to Sunday 11th December, where our full range of St. Tola Irish Organic Goat Cheese will be available including St. Tola Logs with Cranberries and St. Tola Crottin with Cranberries. We will also have other Irish cheeses and cheese hampers for sale.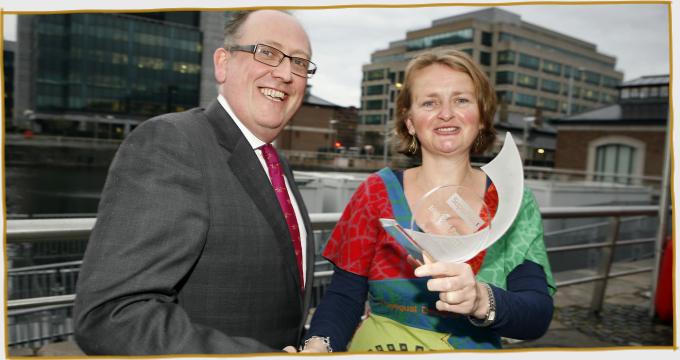 St. Tola win Best Local Producer award.
We're thrilled at St. Tola to have won the Best Local Producer award at the Supervalu Irish Food Producer Awards, announced today at Ely CHQ Brasserie in the IFSC, Dublin. We are extremely grateful for this acknowledgement and delighted to be part of such a dynamic group of award winners. The SuperValu Irish Food Producers Awards "recognise excellence, quality & innovation within the Irish food and beverage sector." Thank you!
On presenting the award, Supervalu complimented St. Tola on representing all that is good about a local producer, providing employment in a rural area, supporting other local industries, putting money back into the local economy, and providing a range of organic goat cheeses that are unique to the locality and environment. They also said that St. Tola had worked closely with Supervalu, listening to what they and their customer wanted and expanded the range of cheese to suit these requirements.
Pictured:  Martin Kelleher, M.D of SuperValu Ireland and Siobhan Ni Ghairbhith, St.Tola Irish Organic Goat Cheese.
Christmas & Cranberries
It's beginning to taste a lot like Christmas! Well the Christmas lights are up around the country and we're looking forward to a time of goodwill and good food. Here at St. Tola we're happy to announce the seasonal return of St. Tola Irish Organic Goat Cheese with Cranberries. St. Tola Log with Cranberries and St. Tola Crottin with Cranberries is available in good food shops around the country and St. Tola Divine with Cranberries will be available in Supervalus nationwide for the Christmas period. Enjoy.
St Tola Tasting in-store in Dunnes! Lisdoonvarna Beer & Cheese Festival!
St Tola Divine is now available in a number of Dunnes stores around the country. There is 25% off until 6th November so watch out for us and watch out for Emma in store in Dunnes at Cornelscourt in Dublin on this Saturday 29th November.
If you are anywhere near Lisdoonvarna this weekend, try calling into The Roadside Tavern for the Bord Bia Beer + Cheese festival  and sample our lovely cheese and a range of other Irish cheeses with the new Burren Brewery beers.
St Tola Tasting in Store in Dunnes!
We are delighted to announce that St Tola Divine is now available in a number of Dunnes Stores! We will be on special offer from the 20th October to 6th November, so watch out for us and watch out for Grainne in store in Dunnes Store Ennis on the 22nd October.
The season is coming to an end for the fantastic Kinvara Farmers Market. With just 2 more weeks left to go, make sure you get down to Johnsons and meet Sinead Ni Ghairbhith at her beautiful cheese stall! Well done all for a fabulous market as ever this year. 
New Recipe for St Tola!
A delicious new summer recipe for St Tola,  has been published in the latest Food and Wine Magazine.  "Baby Spinach, St Tola and Pea Salad" has been put together by Hugo Arnold and is refreshing and simple. Check it out in our recipe section!
Organic Foods Can Extend Life Expectancy
They may carry a higher price tag, but organic fruit and vegetables can help beat cancer, diabetes and heart disease, according to experts at a North East university.
Researchers from Newcastle University have discovered organic produce is 12% healthier than conventionally-grown greens. And the researchers say eating organic fruit and vegetables could help us live longer even if it is just for a few more days.
Goat's milk is a natural functional food, scientists conclude
Goat's milk is a natural functional food concluded a group of Spanish scientists, after conducting a series of studies looking into the nutritional characteristics of the dairy product. This article by Helen Glaberson featured in the Dairy reporter.com
The group from Granada University claim that goat milk:
Is easier to digest as it has a lower lever of lactose than cows milk
Is rich in calcium, phosphorus, zinc, selenium and casein
enhances the nutritional use of iron and the regeneration of hemoglobin
Can improve recovery of those with iron deficiency anemia
Has a positive influence on antioxidant defence and DNA stability
St Tola Organic Goats Cheese
The Georgina Campbell guide featured this article on St. Tola Goat Cheese.
"The revival and development of Irish farmhouse cheesemaking over the last 30 years has seen some extraordinary enterprises take root and thrive – including St. Tola Organic Goats Cheese, which is produced in the West of Ireland by Siobhan Ni Ghairbhith on the family farm at Inagh, Co. Clare; a village just south of The Burren and nine miles north-west of Ennis, it is easily identified by the Biddy Earley Brewery at the cross roads, which was Ireland's first brewery pub."
Pages